Meet Our Board Certified Partners
Evan Shane is a past President of the American Immigration Lawyers Association of South Florida. In 2016, he was one of 10 Florida immigration lawyers named a Rising Star by Super Lawyers, an honor for top young attorneys and achieved by less than 2.5% of Florida lawyers. Mr. Shane has been recognized by major publications, and has over 100 five-star reviews.
Michael Shane, Esq
Attorney
Michael Shane has been named a Florida Super Lawyer for the last 6 years in the practice area of Immigration. Only the top 5% of all lawyers in the state of Florida are named Super Lawyers. Michael Shane was also selected by his peers for inclusion in the 25th anniversary edition of The Best Lawyers in America in the specialty of Immigration Law.
Jeffery N. Brauwerman, Esq.
Attorney
Jeffrey N. Brauwerman, Board Certified by the Florida Bar in Immigration and Nationality law, is the only attorney in the United States who has served as a United States Immigration Judge, Regional Counsel (Southern Region) and a Chief Legal Officer of the legacy Immigration and Naturalization Service (USCIS, USICE, USCBP) for a District of the INS.
United States Immigration Legal Services
Latest News
1
Sep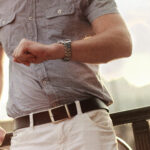 When seeking a free immigration consultation, be forewarned that you usually get what you pay for… Some of our recent posts have highlighted the critical differences between paid and free consultations and why our consultation...
Client Feedback
Veronica Cordova and Evan Shane are industry experts that understand the laws and the pathway to Citizenship. Any client that engages with them is lucky to have them!
Other immigration lawyers we worked with were unable to achieve what Evan Shane and his team did. We highly recommend hiring Evan Shane and his partners for your immigration process.
My experience with Mr. Shane was excellent. He and his staff supported me on every step of the way. I recommend Mr. Shane and his team 100%.