Meet Our Board Certified Partners
Evan Shane is a past President of the American Immigration Lawyers Association of South Florida. In 2017, he was one of 10 Florida immigration lawyers named a Rising Star by Super Lawyers, an honor for top young attorneys and achieved by less than 2.5% of Florida lawyers. Mr. Shane has been recognized by major publications, and has over 100 five-star reviews.
Michael Shane, Esq
Attorney
Michael Shane has been named a Florida Super Lawyer for the last 6 years in the practice area of Immigration. Only the top 5% of all lawyers in the state of Florida are named Super Lawyers. Michael Shane was also selected by his peers for inclusion in the 25th anniversary edition of The Best Lawyers in America in the specialty of Immigration Law.
Jeffrey N. Brauwerman, Esq.
Attorney
Jeffrey N. Brauwerman, Board Certified by the Florida Bar in Immigration and Nationality law, is the only attorney in the United States who has served as a United States Immigration Judge, Regional Counsel (Southern Region) and a Chief Legal Officer of the legacy Immigration and Naturalization Service (USCIS, USICE, USCBP) for a District of the INS. In 2017 he was named to Florida's Super Lawyer List.
United States Immigration Legal Services
Looking for an Immigration Attorney in Fort Lauderdale?

If you are looking for a Fort Lauderdale immigration lawyer, contact Shane, Shane & Brauwerman. The named partners in our law firm are Florida Bar Board Certified Immigration and Nationality lawyers, which means that the Florida Bar has recognized them as "experts" in the immigration law field. If you live in or near Fort Lauderdale and need assistance with any immigration matter, the immigration attorneys on our team have the experience and extensive legal knowledge and training to fully represent you.

Why Hire Shane, Shane & Brauwerman as Your Fort Lauderdale Immigration Law Firm?

The team at Shane, Shane & Brauwerman is Board Certified and regularly represents clients at:
Executive Office of Immigration Review (Immigration Court)
United States Citizenship & Immigration Services (USCIS)
United States Department of State consular offices around the world (DOS)
United States Department of Labor (DOL)
The Board of Immigration Appeals (BIA)
The Administration Appeals Office (AAO)


The team at Shane, Shane & Brauwerman has experience handling a wide variety of cases. We represent people from many places, including Canada, South America, Central America, the Caribbean, Asia, Europe, Australia, and other regions throughout the world. Whether you need assistance with a citizenship (naturalization) application, adjustment of status, immigrant visa or nonimmigrant visa processing for family or business, deportation proceedings, or other filings, you can count on the team at Shane, Shane & Brauwerman for professional and expert help.

Why Hire a USA Immigration Lawyer?

There is no legal requirement to work with an attorney. You are permitted to file petitions and applications on your own. However, hiring immigration lawyers can be one of the most important decisions you make. The reality is the immigration system is complex and changing all the time. An immigration attorney in Florida can help you in many ways:
An immigration attorney understands the local resources available to you. Your immigration attorney knows Broward County and the surrounding area. They regularly appear before the Miami Immigration judges you may encounter in local immigration courts. They regularly appear before the USCIS officers at the Miami Field Office, Oakland Park Field Office, Hialeah Field Office, and Kendall Field Office in the Miami District and the West Palm Beach Field Office in the Tampa District.

An immigration law firm knows the United States immigration law. If you live in South Florida and are applying for a visa, green card, citizenship or any other immigration benefit, you will quickly realize the immigration system is very complex. It can be even more challenging if English is not your first language. A U.S. immigration lawyer in Florida speaks your language, explaining terms to you in a way you can understand and using their extensive knowledge of immigration law to work on your behalf.
An immigration lawyer in Broward County or your region can advise you. Do you know all the types of visas you may qualify for? Do you know which application is most appropriate for your situation? Do you understand how likely you are to succeed with an application? The best immigration lawyer for you in Fort Lauderdale is the attorney who helps you understand what you need to do to achieve your desired results. They can steer you in the right direction and stay with you every step of the way.
In Fort Lauderdale, the best immigration lawyer for you can save you time and hassle. They do not just help you fill out forms. They make sure that you follow all the rules and do not have to deal with delays created by mistakes. An attorney ensures your application or petition is correct the first time and takes care of the paperwork, so you can focus on building your life.
If you have any Immigration or Nationality concerns, contact the Shane, Shane & Brauwerman immigration office in Fort Lauderdale to arrange a confidential consultation. Our compassionate and professional team can use its expertise to fully represent you.
Latest News
28
Apr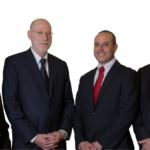 Amid recent concern over changes to immigration policy, the Sun Sentinel sought Michael Shane's expertise in the matter. The news article discussed south Florida immigrants who are nervous about their status. Fear of deportation is...
Client Feedback
Veronica Cordova and Evan Shane are industry experts that understand the laws and the pathway to Citizenship. Any client that engages with them is lucky to have them!
Other immigration lawyers we worked with were unable to achieve what Evan Shane and his team did. We highly recommend hiring Evan Shane and his partners for your immigration process.
My experience with Mr. Shane was excellent. He and his staff supported me on every step of the way. I recommend Mr. Shane and his team 100%.