Naturalization and Citizenship Lawyers Serving Florida & Beyond
Becoming a citizen of the United States is a dream for many people around the world. It is about much more than filling out the form, however. It is a complex and ever-changing process, and it is important to approach naturalization with care. If you have questions about the naturalization process, contact Shane & Shane for a confidential consultation.
Our team has represented thousands of U.S. citizens through the naturalization and immigration process, and helps many people realize their dreams of citizenship. If you would like to speak to a lawyer for citizenship application help in Florida, contact Shane & Shane.
What Is the Difference Between Citizenship and Naturalization?
Some people are citizens of the United States because they were born in the United States, were born abroad to U.S. citizens, or are the minor children of parents who have become naturalized citizens. To obtain proof of U.S. citizenship and secure a Certificate of Citizenship, they can file form N-600 and meet other requirements.
Naturalization is the process by which someone who was born in another country and who does not have any claims to citizenship can acquire the nationality and citizenship of the United States. The naturalization process involves filing a complex application proving eligibility, passing an immigration examination, promising loyalty to the United States, and meeting legal requirements. To become naturalized citizens, individuals must also live in the United States, establish residency, be a person of good moral character, and be otherwise qualified.
If you want to become a U.S. citizen, you need to determine whether to apply for naturalization or for a certificate of citizenship. If you are not sure which process is correct for you, it would be a good idea to meet with a lawyer to discuss your case. An attorney can work to ensure your application meets all necessary requirements.
Why You Need a Lawyer for Your Citizenship Application in Florida
A naturalization lawyer in Florida can help you with many tasks. They can:
Help you determine whether you meet eligibility requirements
Assist you in completing forms
Guide you through the process
Appear with you at your naturalization interview and prepare you for that interview ahead of time
Offer advice about the best ways to proceed through the process
Keep you advised about changes to immigration law and how these changes could affect your application
Help prove you have the "good moral character" required in a naturalization application
Advise you if you have made mistakes that could affect your already filed application
Your naturalization lawyer in South Florida can help you navigate the many facets of your application. For example, spending time away from the United States or owing taxes can affect your application process. Child custody cases and past mistakes you have made can also impact the process. Your citizenship lawyer in Fort Lauderdale, FL can ensure these issues do not prevent you from securing naturalization if you qualify.
Even if you have no pressing issues you think may affect your naturalization application, minor errors can result in delays or denials. A citizenship attorney in Broward County, including Fort Lauderdale, can ensure the process runs as smoothly as possible.
Becoming a U.S. Citizen
If you are seeking a naturalization attorney in Fort Lauderdale, Florida contact the immigration attorneys and their team at Shane & Shane. Our naturalization attorneys in Broward County have helped thousands of individuals realize their dreams of citizenship. Contact Shane & Shane today to schedule a confidential consultation to review your situation and get started with the process.
SCHEDULE A CONSULTATION TODAY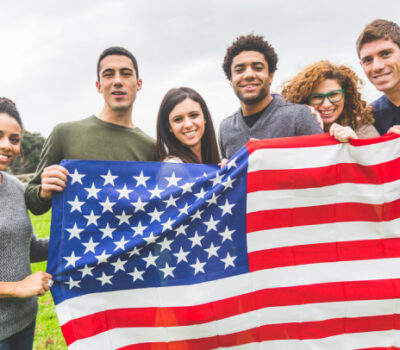 Evan Shane is my attorney that walked me through my whole process to the end. Now I'm proud to say because of him I'm a proud resident and green card holder of the United States of America. Thank you, Evan and staff.

When it comes to the law, always hire a lawyer with an excellent reputation because reputation needs hard work to be built. Evan, Is honest, friendly and has ethics.

Mr. Shane has been my immigration lawyer for 3 years. He helped make my process of becoming an American citizen a very easy, smooth and stress-free experience. Before my appointment, he helped prepare me on the phone for an hour since my schedule was busy, asking me civics questions and answering all of mine. Although he made me feel prepared and at ease for my appointment already, he joined me that afternoon, waited with me for hours and made me feel calm during a very nervous experience. After officially becoming...

Veronica Cordova and Evan Shane are industry experts that understand the laws and the pathway to Citizenship. Any client that engages with them is lucky to have them!